An adventure up Sychnant Pass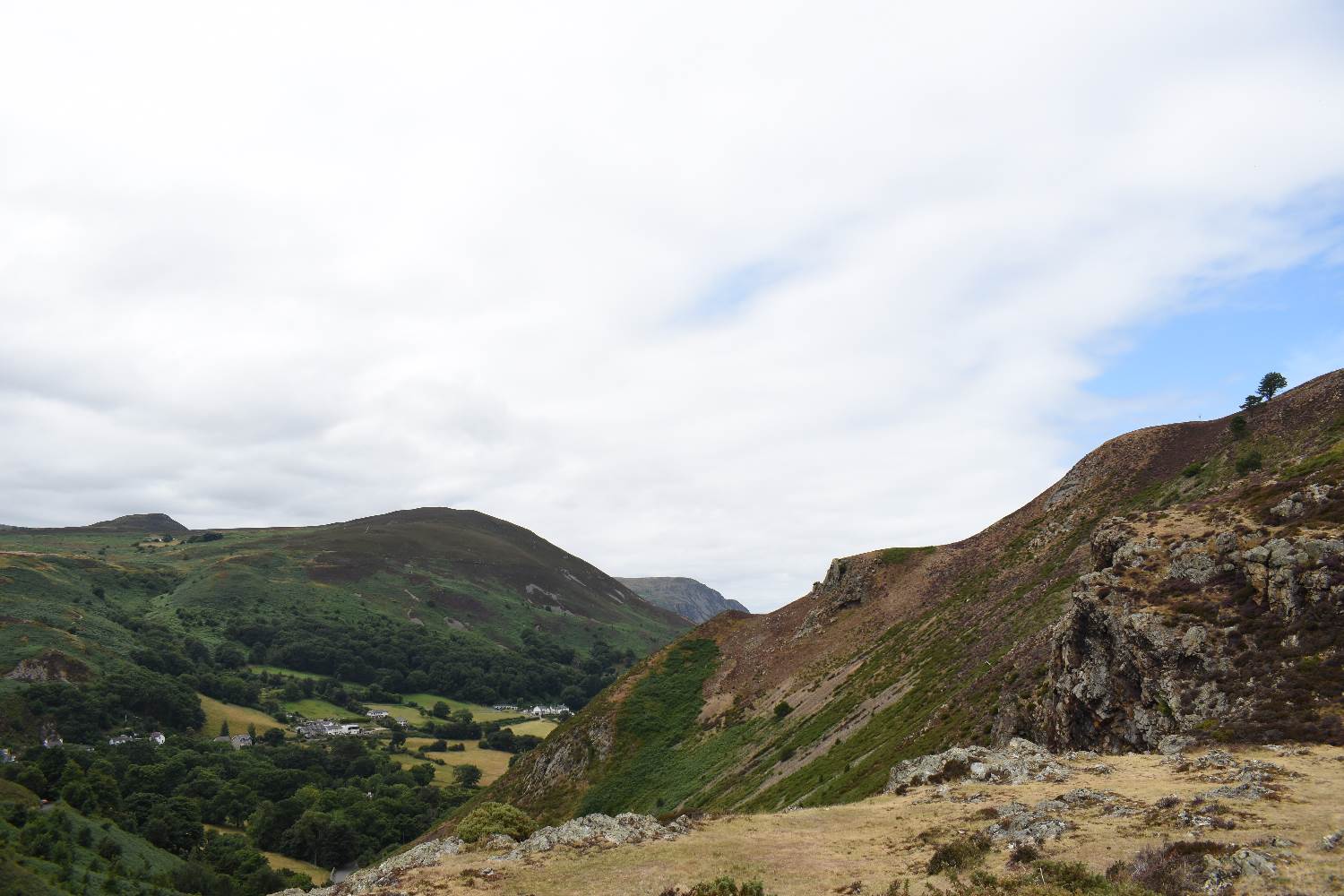 WOW! What a wild adventure Sychnant pass can offer
After another day of fun and adventure within the Conwy County! As a trek up the beautiful
Sychnant Pass was in order. We decided to travel up towards the northern view of the pass, where
you can see the spectacular views as seen on this blog; the pass is home to Conwy's best-kept
secrets and is within the northernmost route of Snowdonia National Park.
The Sychnant pass offers a chance to delve into what North Wales is all about. The pass is not too far
from Conwy's medieval town, which provides a wide range of establishments to stop off for that
cheeky pint and glass of Rioja after a long day. Furthermore, for those who appreciate wildlife, the
old pass is home to a wide range of animals, including wild horses and ponies, seabirds, silver
studded blue butterflies and sheep.
If this description alone does not intrigue you to explore Sychnant pass, I don't know
what will. The pass also offers routes connected to the Conwy Mountain which is home to the ancient hill
fort of Castell Caer Seion. Moreover, Sychnant Pass is close to the town of Penmeanmawr that is highly accredited for their traditional welsh pubs and restaurants. Specifically one restaurant in Penmaenmawr we reccomend is the highly
respected restaurant, 'The Fairy Glen Hotel', which is well-recognised for its excellent variety of
traditional cask ales and

consistency

in excellent food and customer service.
Overall, I would highly recommend a venture to the Sychnant Pass to anyone either new or well familiar with North Wales. As the pass not only offers a fun day out with your friends or family, but the pass is also convenient for a range of stop-off points to either chillax or for a quick bite to eat after a long day exploring the natural exquisiteness of North Wales.